I have been to China now twice in the last 2 months. On the last trip I went to Guangzhou zoo with Yoyo. It was probably the best time I had while in China. It was not the animals that were the highlight for me, but it was watching Yoyo enjoying herself as if she had never seen an animal before that made it such a wonderful day for me.
We left to go to the zoo at about 2.30pm on the 25th September. It was difficult to hail a taxi, but we finally got one. I wanted to see a Panda and Yoyo wanted to see some big fish. Time was not on our side, as the zoo closed at 5pm.
The 1st section we headed to was the Gold Fish area. Yoyo was very happy in this area and she had a wonderful smile on her face while telling me that this fish is pretty and this fish is ugly and this fish is big.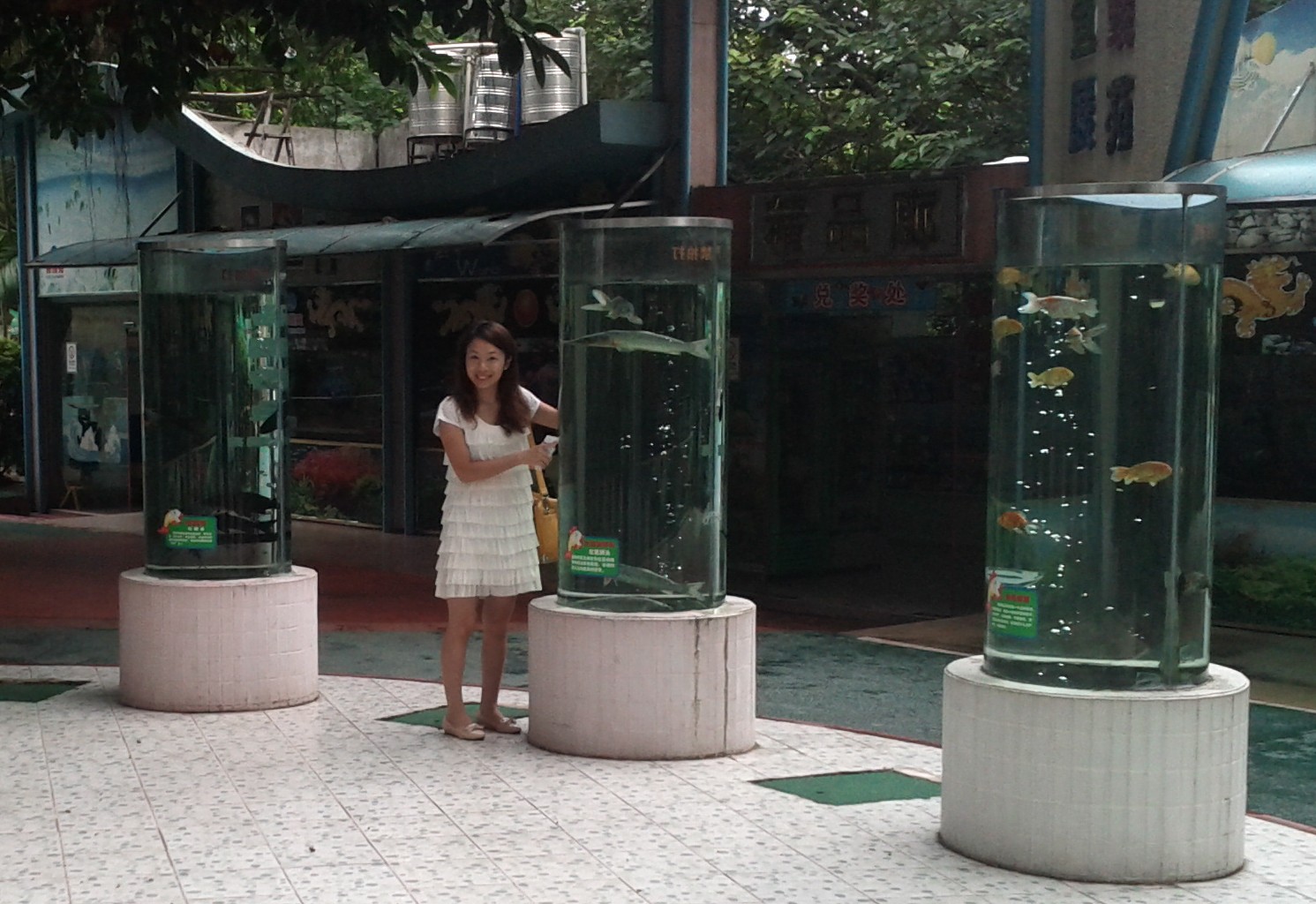 I am not sure if the fish liked all of the tapping on the glass though, lol. We had the chance to catch some goldfish to take home with us, but did not do this.
Elephants are one of Yoyo's favourite animals, so I took a photo of her posing with one of them at the zoo.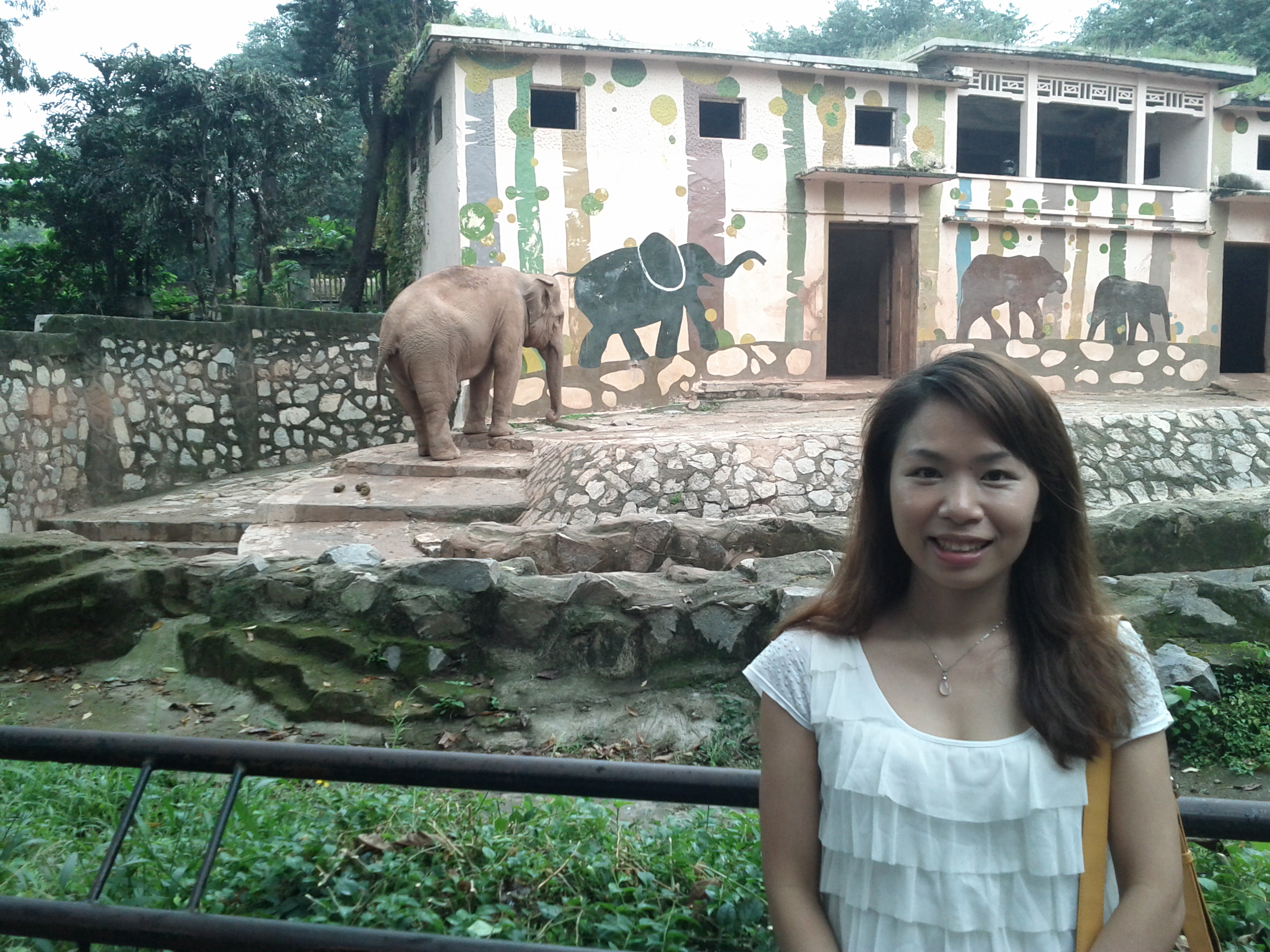 We saw many African animals, including the hippo shown below.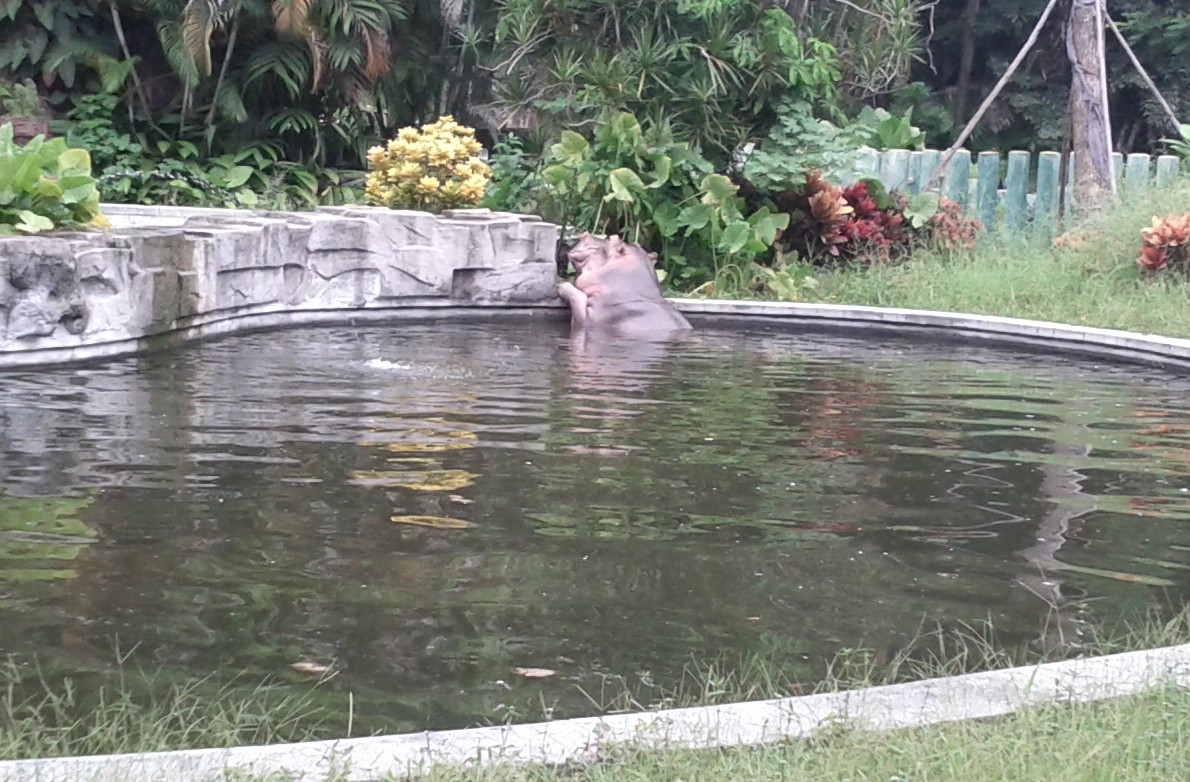 I wanted to take a photo of Yoyo in front of a tiger, but she was scared that the tiger would do a massive leap towards her so that it could have her for dinner.
We had an ice cream, Yoyo loves ice cream, went past some monkeys, lions, zebras and finally made our way to the aquarium. Yoyo was so excited and yet frightened while going through the aquarium tour. She loved the big fish and yet was scared that they may eat her, even though the fish were behind glass.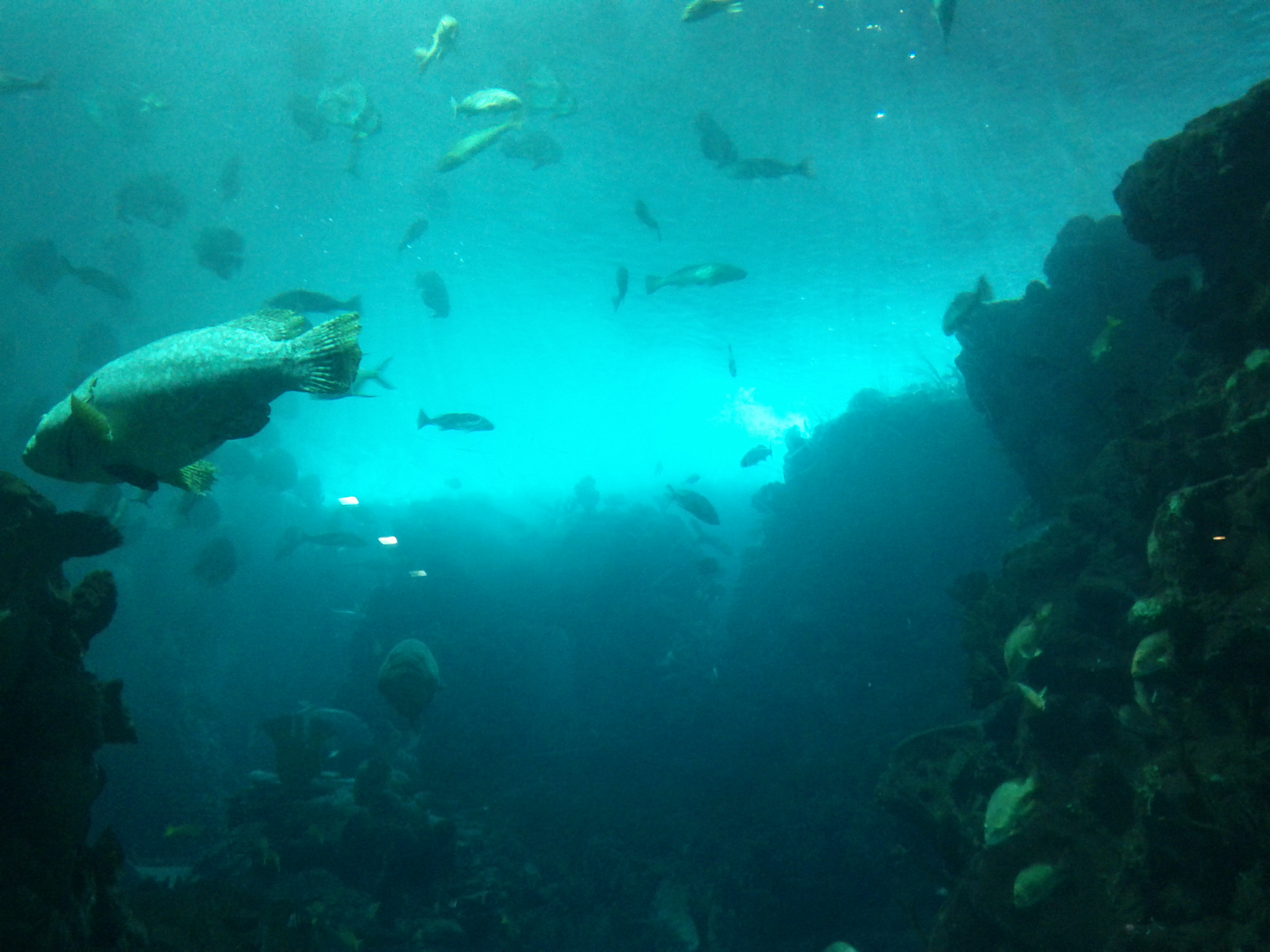 I cannot remember anyone jumping up and down with excitement with a big grin on their face and lots of pointing and talking as I had experienced with Yoyo amongst these fish. We also saw some large freshwater fish. You can visualize how large they are by comparing Yoyo's hand in this next photo.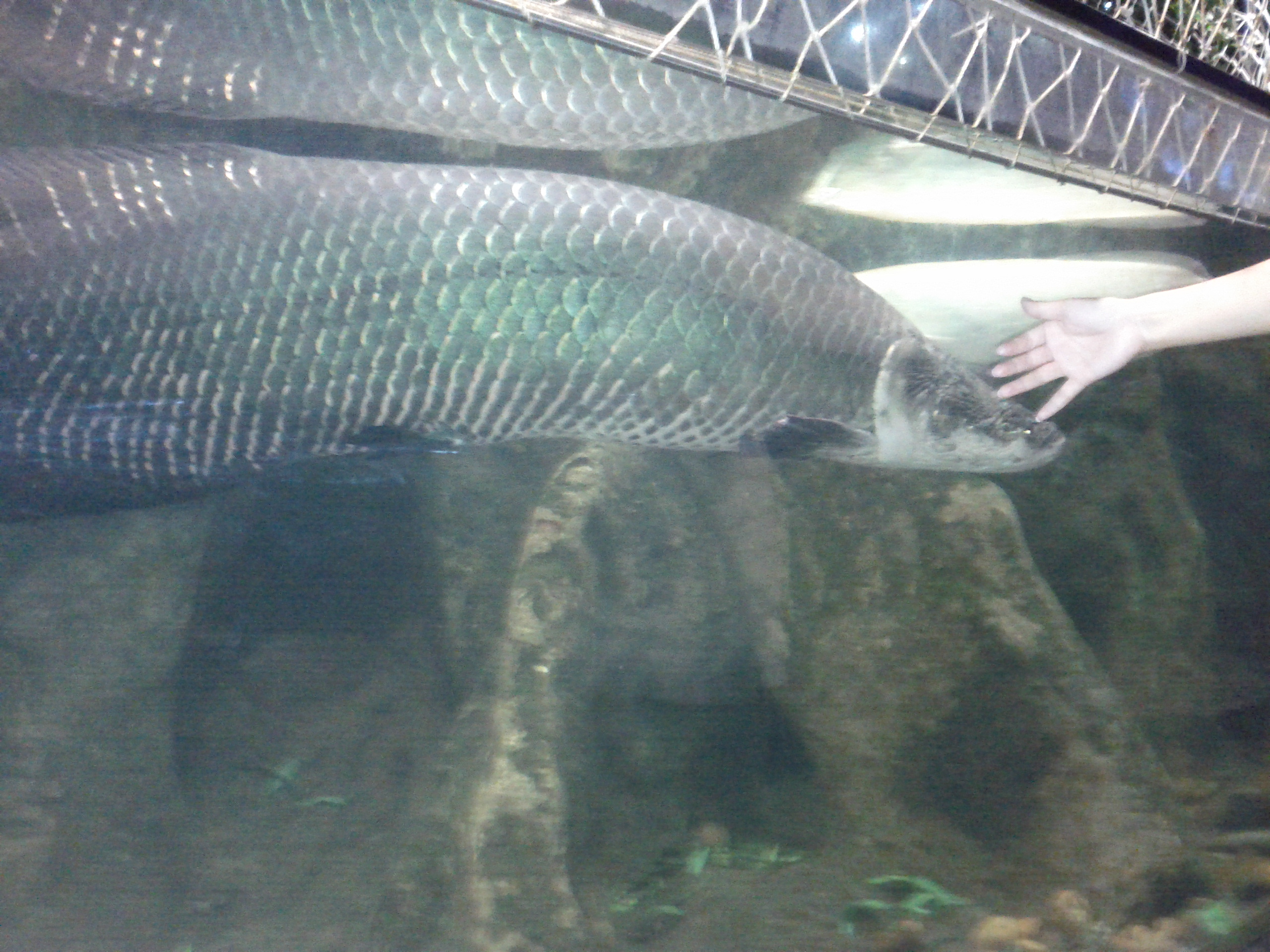 We saw some sharks and many other different species of fish in the aquarium, but we had to rush to make it in time for the ocean show. The ocean show was entertaining and the 1st event was performed by 2 Beluga whales. The whales sang to us, jumped in the air and gave the wet suit men a surfing ride. The photo below shows one of the Beluga whales squirting water at one of the wet suit men.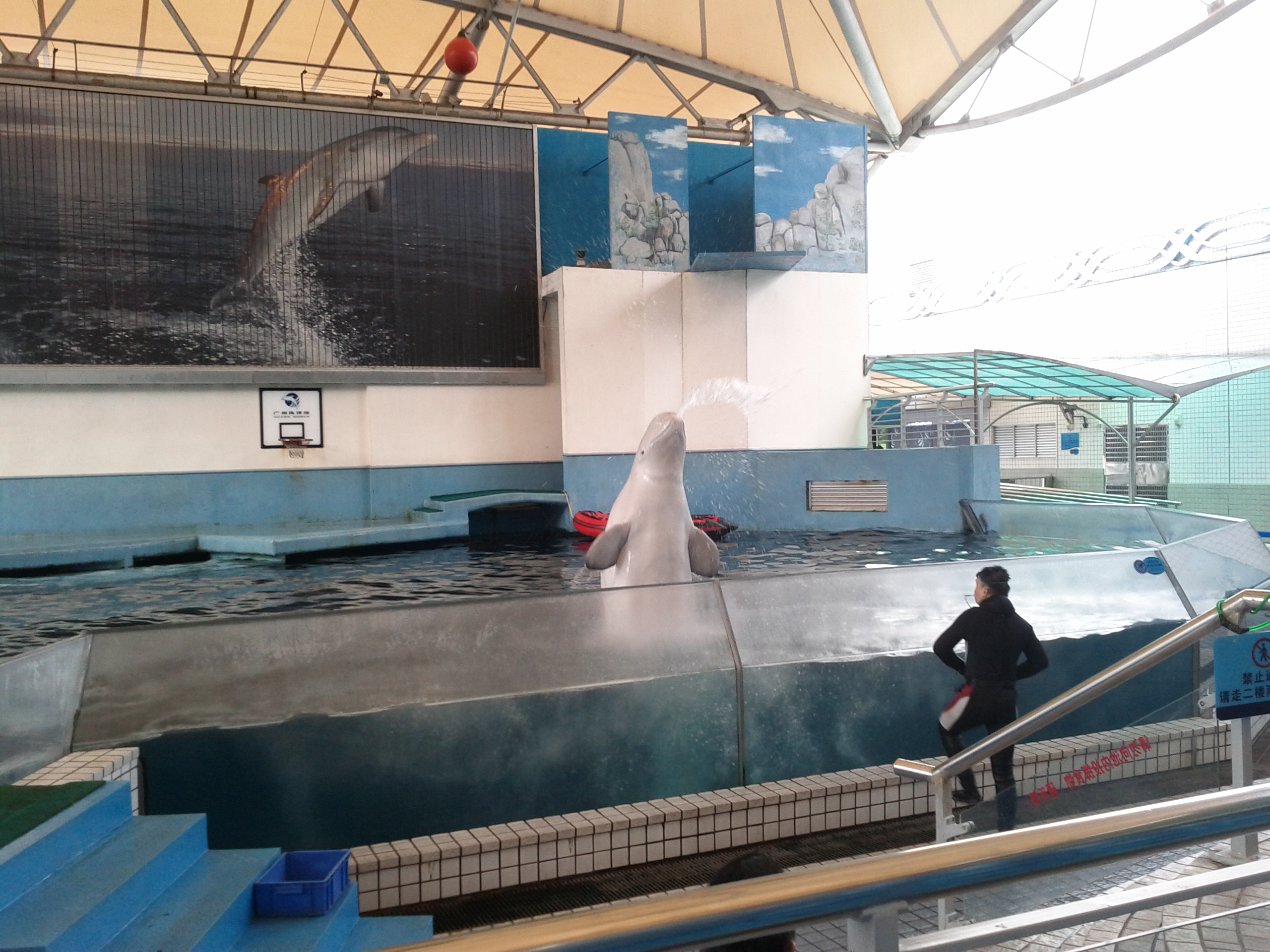 The next performer was a seal that caught hoops and did some poses for us. After that was 3 dolphins. The funny thing was that one of the dolphins was called Yoyo and another was called Coco. This was funny, as Yoyo Meng also had a good friend called Coco. Yoyo the dolphin can be seen on the right hand side of this photo.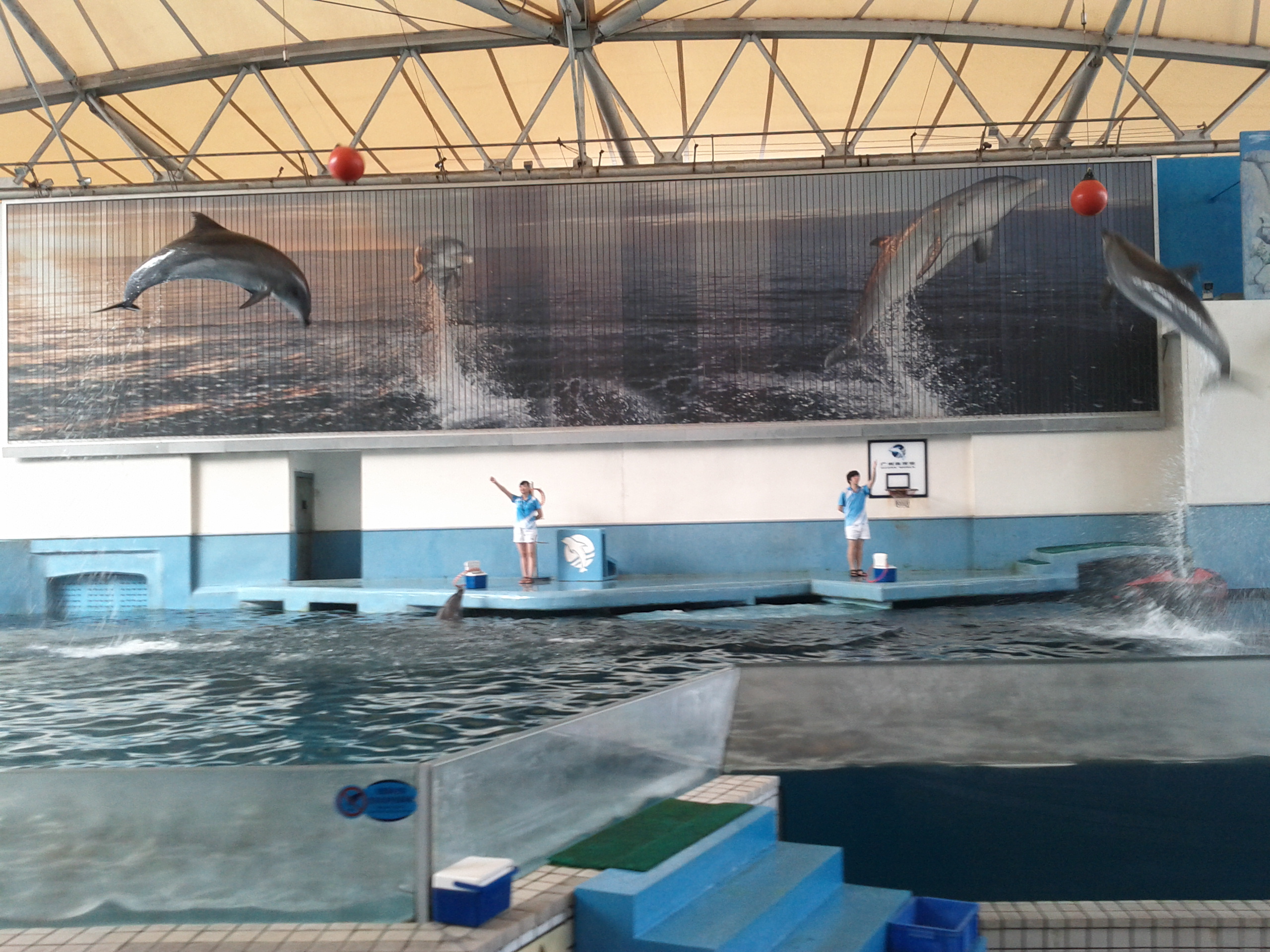 The show continued and Yoyo was invited to go on stage. She got to hold out her hand over the water and let the dolphins jump up to touch it. She was then taken for a ride in the rubber dinghy by Yoyo the dolphin, who towed the dinghy for a lap of the pool with a rope. I have a video of this and may share it on this site later.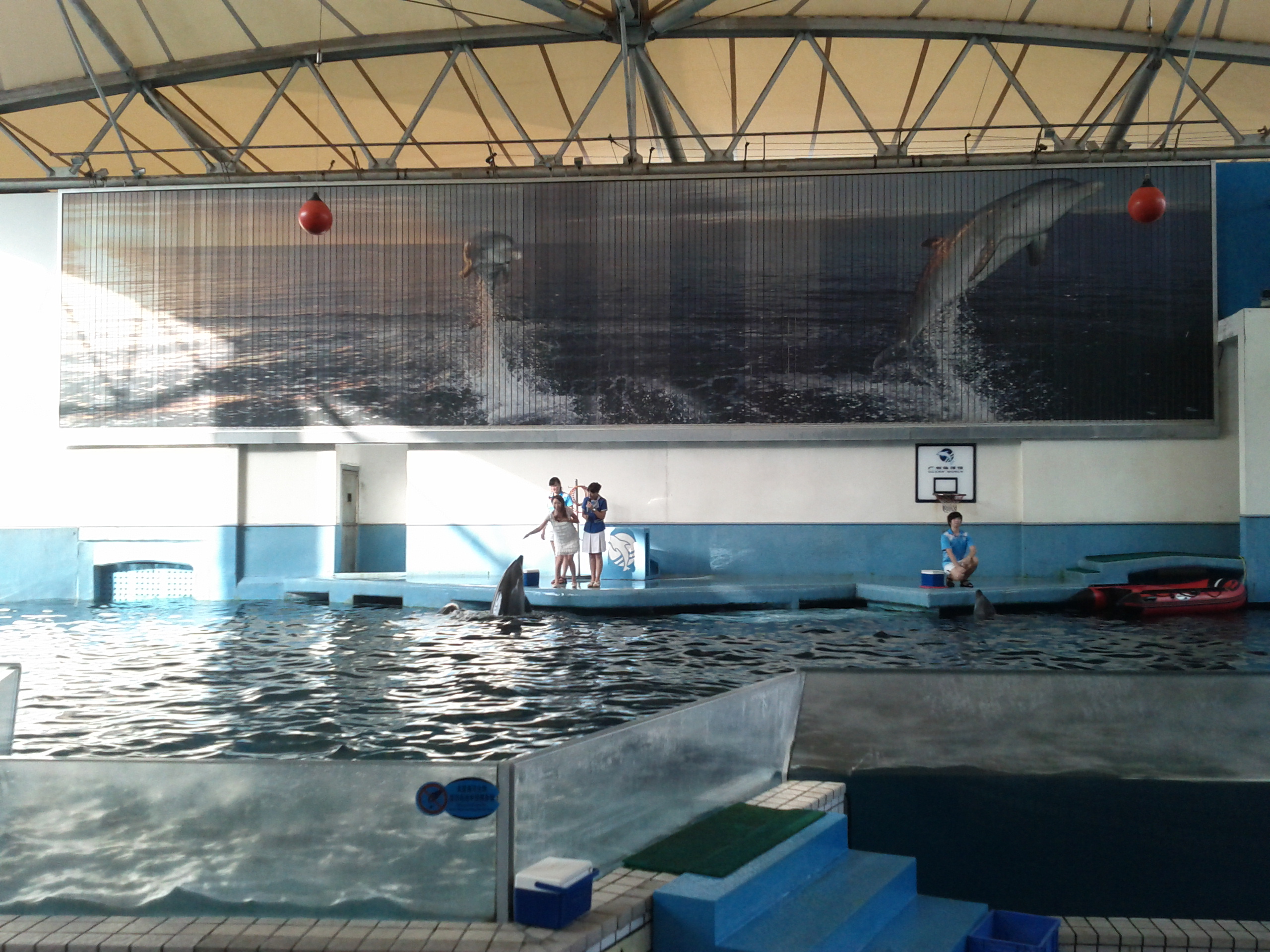 We then made our way to see the Panda. The Panda was not looking all that happy and was just doing laps of its living area. Yoyo always tells me that she looks like a Panda when she has not had much sleep…this is due to the Panda having big black rings around its eyes.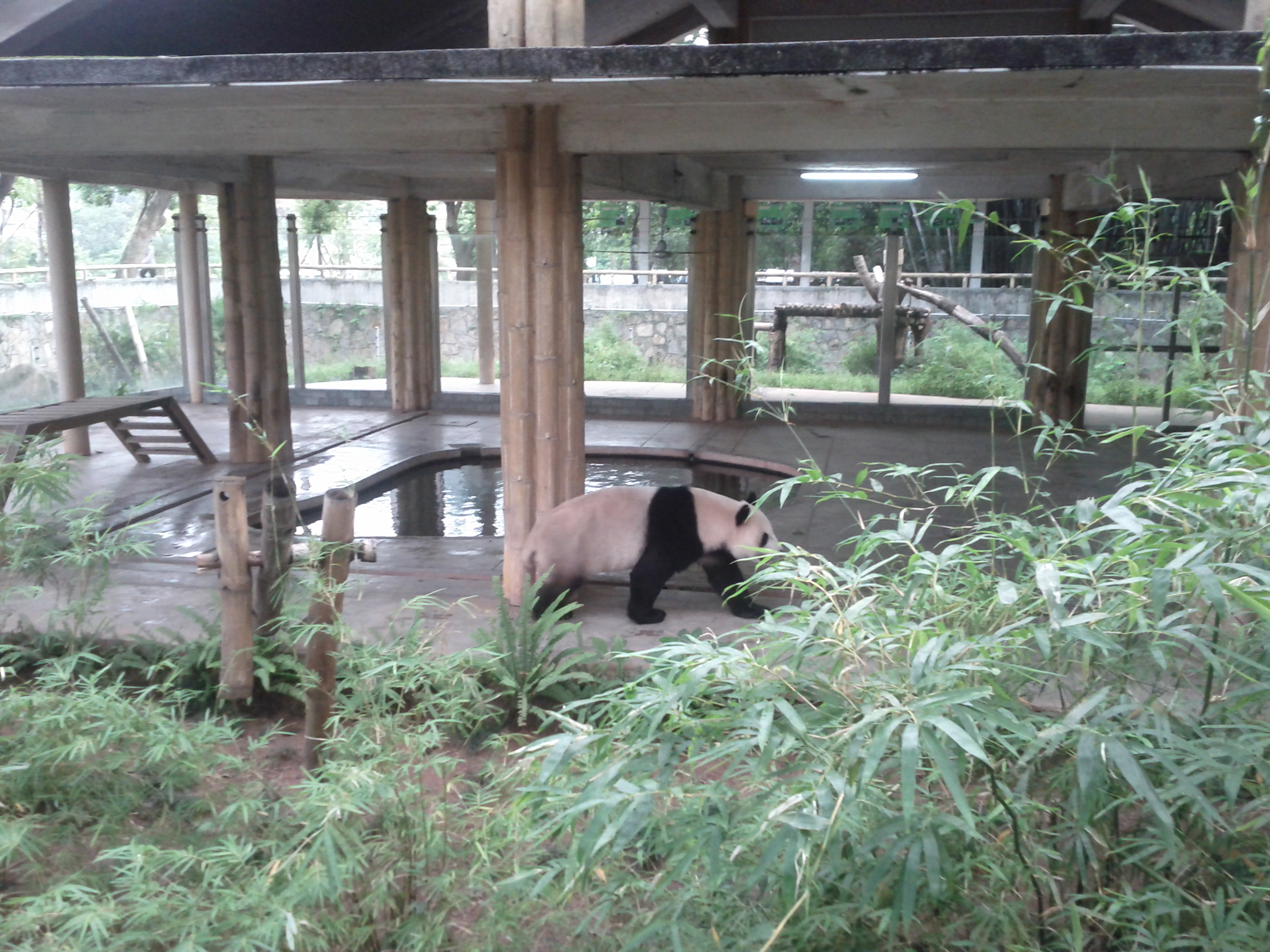 Time was running out, but I managed to take this photo of Yoyo and some Giraffes before we had to leave the zoo.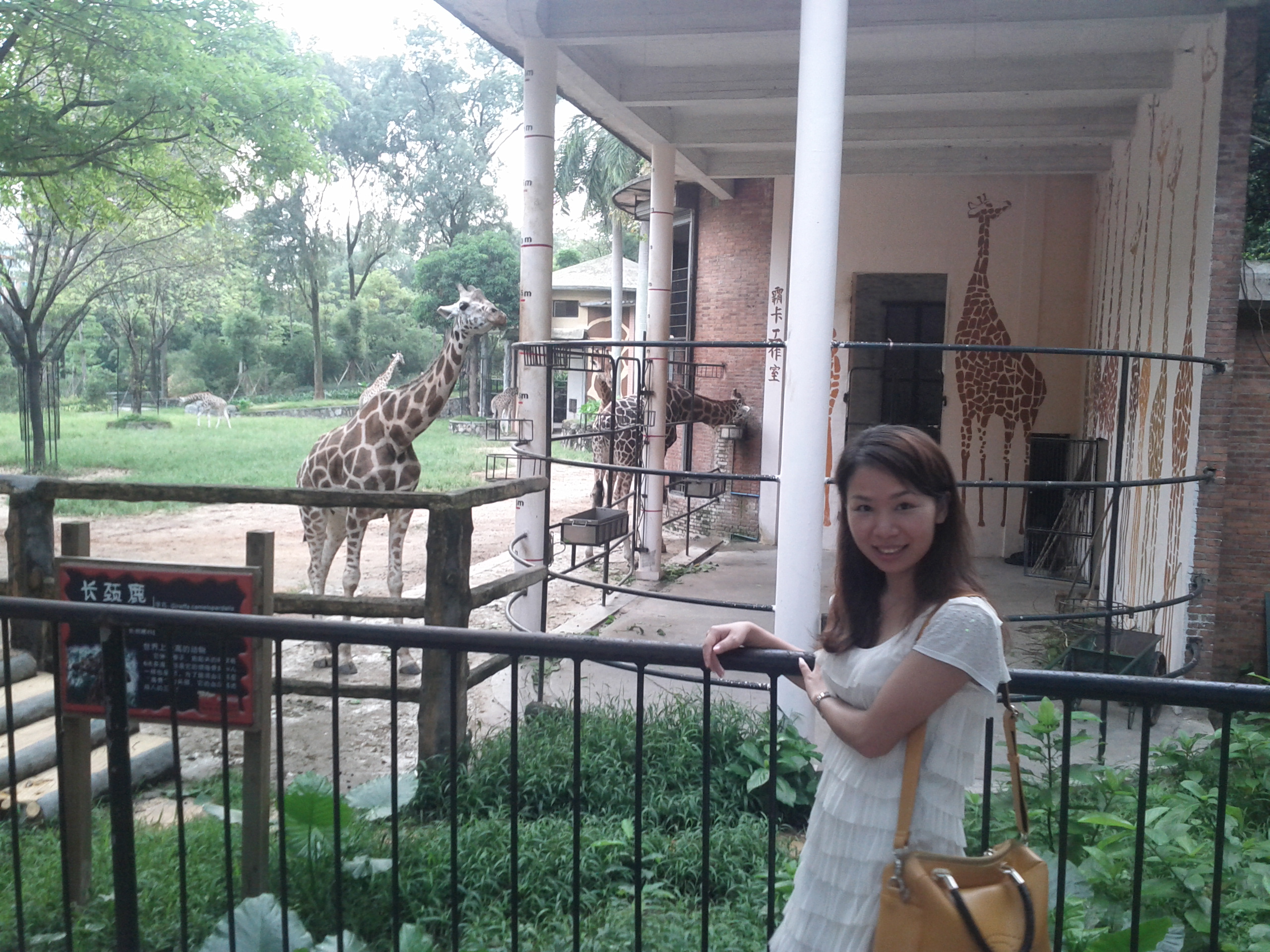 Yoyo told me that the big fish were the best animals that she liked…just over the Elephant. I told Yoyo that she was the best animal I saw at the zoo…and then accepted her punches to my arm from her…but truly I felt that she made the day a wonderful day due to her innocence and excitement. It was nice to see someone enjoy the simple things in life.