As mentioned in a previous post, I planned to write a little about the guest speakers of UYMG Sydney 2008. Today I will write about Alan Forrest Smith.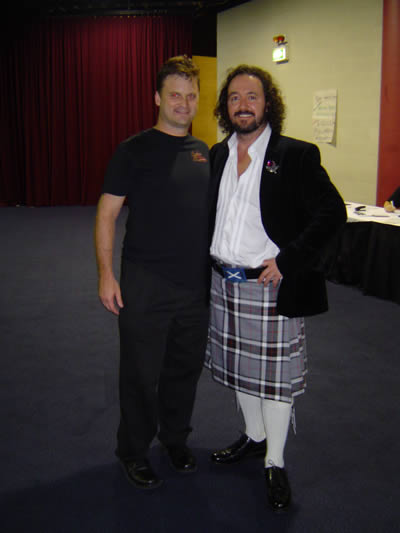 Alan Forrest Smith is well known in the Internet Marketing world as an expert copywriter. Not only has he written for Stephen Pierce, but he has also written for the likes of Jay Abraham group, Marlon Sanders and Ted Ciuba.
Alan started used copywriting for his hairdressing business, but he read tons of books and attended many courses to perfect his skills. He now teaches others how to become great copywriters as well as some other Internet marketing skills.  You can find more information about Alan Forrest Smith and his copywriting skills at his Orange Beetle site.
When Alan Forrest Smith got on stage at UYMG, he was wearing a kilt. He reminded me of Billy Connolly when he mentioned words to the effect, in a Scottish accent of course, "Before I came up on stage a couple of people were asking me why I was wearing a long dress…. you can find them lying on the floor towards the back of the room".
I spoke to Alan during the event and found out that he came from Edinburgh, Scotland. I noticed that he said the word "wee" a wee less than my Glasgow born girlfriend Maureen does.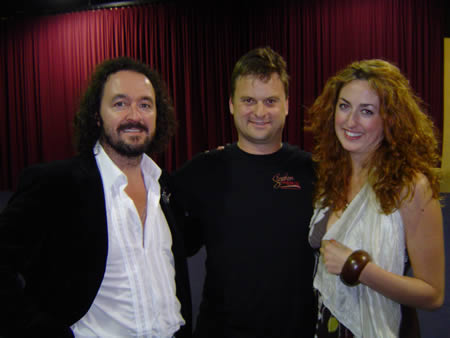 I found Alan Forrest Smith's girlfriend to be very nice. I think her name was Katherine, but please correct me if this is not the case. She was amused that there was a picture of Pavarotti at the Acer Arena because of the likeness between Alan Forrest Smith and Pavarotti. I should have taken a photo of Alan with the photo of Pavarotti in the background, but I did not think of it at the time. The photo below is a blown up version of the Pavarotti photo taken behind the photo of Laura and me.