UYMG Sydney 2008 is March 14th-16th, so there is not long to go. I will be one of the Alpha Leaders again. This time my dad shall also part of the group, which will make it even more special for me.
The event will be held at the Acer Arena at Sydney Olympic Park, which is very appropriate during an Olympic year. Unlike last year, Laura Remeselnik will be attending. I will be looking forward to catching up with her too.
UYMG events are not only good for learning matters related to Internet marketing, but also for building relationships that could be very beneficial for your business. Last year I recall asking someone what his passion was. He gave me his reply and then another person with a related passion overheard his response. They then got together to discuss how they could help each other.
Below are some photos of UYMG Sydney 2007 that I have not previously shown.
David Lakhani gave a presentation to help people gain motivation.  I missed most of his presentation, but my dad was very impressed with it and told me that he caught the attention of everyone in the room.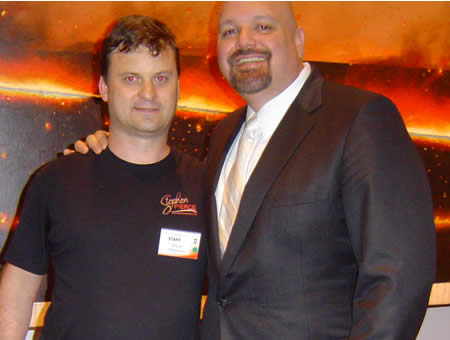 Patric Chan gave a presentation about web 2.0.  Patric certainly does have a great knowledge in Internet Makerting and dad and I were impressed how he remembered everyione's names. I spoke to his wife, Emily, during the event too and found her to be a pleasant person.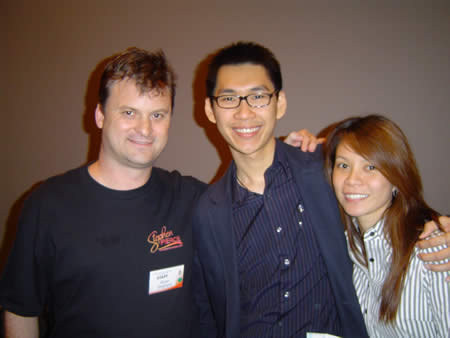 I saw Jennie Armato give a presentation before, so I knew that she was full of life and energy. Jennie started the presentation sipping on a cocktail in a beach scene and had the UYMG audience in a trance. Janet Rundle was her "buddie" and she did a great job helping her out.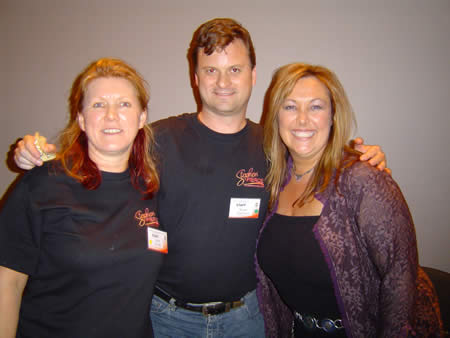 Deb and JP Micek gave a couple of presentations at UYMG Sydney 2007, but they were particularly focussed on new media. They also promoted their blog i360 software.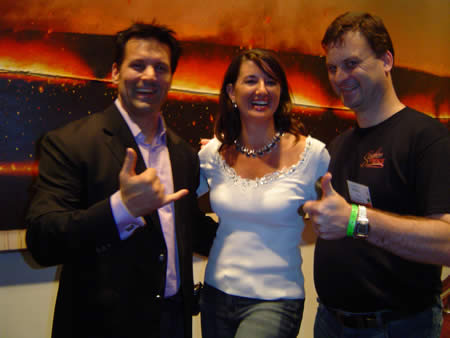 So you can see that there was plenty of talent at UYMG Sydney 2007 and there certainly will be more talent to see at UYMG Sydney 2008. I hope to see you there.