Ben Teo was one of the speakers at UYMG Sydney 2008 and he was warmly applauded for providing a ton of information to the participants.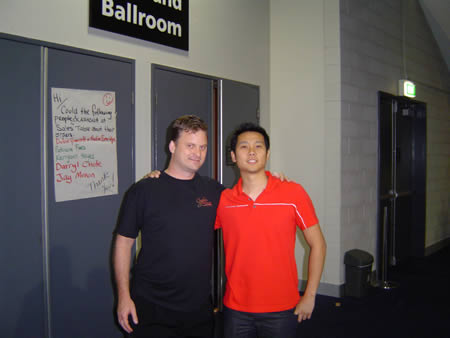 Ben spoke mostly about search engine optimization, SEO, and he provided heaps of useful tips for everyone. I liked Ben's personality, as I am certain many others did.
His girlfriend, Phoebe Chin, now works for Stephen Pierce International as a sales director. I sat next to Phoebe while Ben was talking and took a photo of the 2 of us, which can be seen below.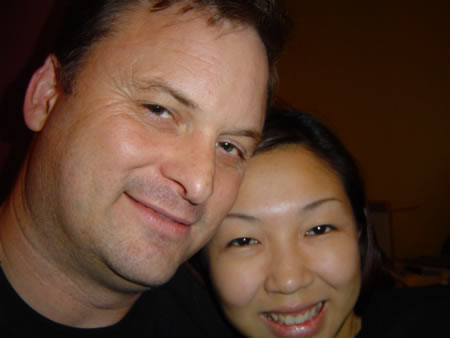 I thought that Phoebe was a cute and bubbly person, so I could understand why Stephen and Alica were happy to sign her up for the sales director job. She took a photo of Benjamin while he was performing on stage, which can be seen below.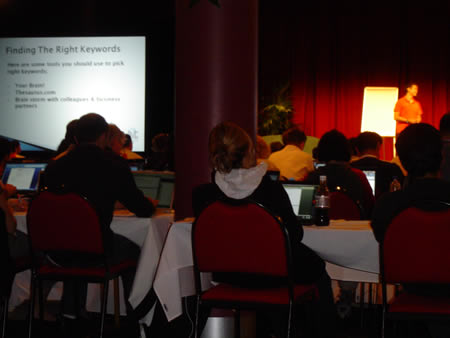 Ben showed us his catch phrase that he uses "Shh..hit That's a Lot of Traffic". You can find more information about Ben's SEO techniques at Thats A Lot Of Traffic