I recently returned from UYMG Sydney yesterday, brilliantly engineered by Stephen and Alicia Pierce, and I am still on a high at the moment. Not only did I learn a great deal from it, but I also met loads of lovely people and I also had a ton of fun.
If anyone is interested in internet marketing and has the opportunity to go to one of these events in the future, then I highly recommend that you do it. The next UYMG event for Sydney is scheduled for 14-16th March 2008. So do not miss it.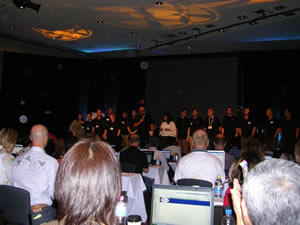 As a bonus, I was extremely lucky to be part of the Alpha Leadership group. I would like to thank James Soh for recommending me to apply for the group. We had a close knit group that endeavored to make the event go as smoothly as possible and also to help make it a fun, worthwhile and memorable event for all that attended.
The awesome Kerri Witt was our group captain and she did rather well, particularly considering she had never been to an UYMG before. Sern Yi, Jason Tan, Gary Byrne and to a lesser degree, Veit Mehler were our experienced members.
I was a novice alongside the likes of Joey and Richard Marc, Janet Rundle, Tim Lee and Milan Lesnansky.  In my opinion, it is great to progress in groups and we have a powerful one here.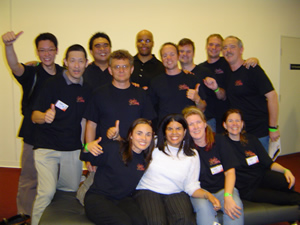 While being in the Alpha Leadership group I was privileged to see how Stephen and Alicia worked behind the scenes. All I can say is that they are amazing, genuine and awesome people. They complement each other so well. I am so fortunate to have them as my mentors.
The event was "full on" and they had people wanting to talk to them all the time and yet they gave the time for everyone in a pleasant and professional manner. Stephen and Alicia helped make the event so vibrant and enjoyable.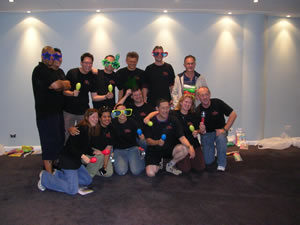 I intend to write more about this event and the speakers in the future and will also provide some more photos. So stay tuned.