I have recently returned home to Australia after a long flight back from Dallas and wanted to share some of my experiences from WIS Dallas 2008.
The event was organized by Brett McFall, Tom Hua and Stephen Pierce. It was held at the Sheraton Hotel in Dallas between 22nd-25th May 2008. As an Alpha Leader for Stephen Pierce, I was invited to help assist at the event. I accepted the invitation and was glad that I did so.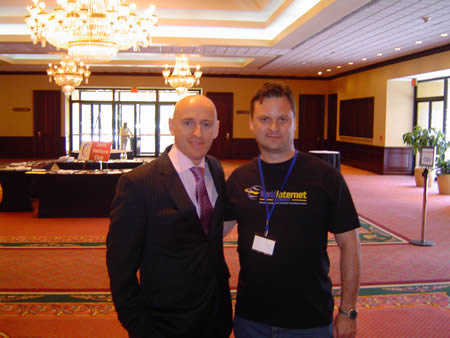 There were many speakers at the event. Apart from the 3 that organized the event, Ray Edwards, Debra Thompson, Armand Morin, Sean Roach, Mike Stewart, Christopher Guerriero, Joel Comm, Adam Ginsberg and Joel Therien gave presentations. They provided some excellent internet marketing content.
There were many wonderful and interesting people at the event and below are some photographs that I took of them. The audience had a great deal of energy within it.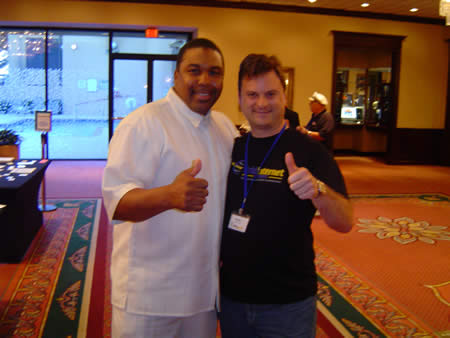 Dr Stan Harris is a 10th dan black belt in Karate. There are less than 100 of them world wide. He was awesome in the audience by regularly providing positive feedback for each speaker. He also gave a demonstration on stage whereby he let 3 people punch him in the stomach, including a 3rd dan blackbelt. He did not flinch with any of the blows. Dr Stan then broke about 7 boards using various strikes, a kick and a head butt. The boards had differing types of fears written on them which he "broke through".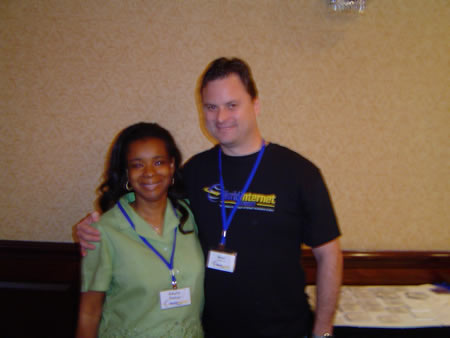 I loved the energy Adele had at WIS. She was always smiling and pleasant to be around. Adele is involved with motivation skills, if I can recall correctly.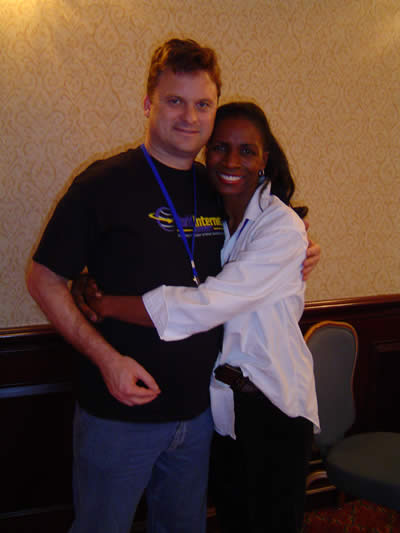 I met Rochelle while doing the networking session on Saturday night. Rochelle is in the wealth creation field. She was so sweet to me and lovely to talk to.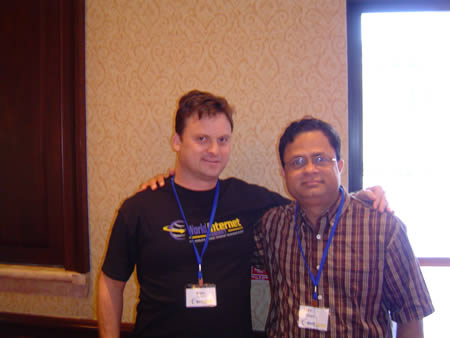 Raghu is involved with options trading and has a product that may be available for sale in a few months time. Raghu now lives in Texas, but came from India.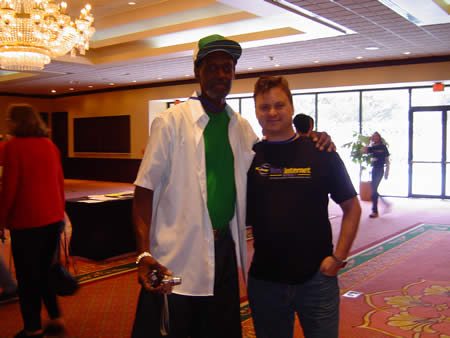 As you can see, A R Hurd is quite a tall man. He always came in a basketball style outfit and was quite a funny man. He made us flick our name tags over our shoulders for this photo. I enjoyed his company.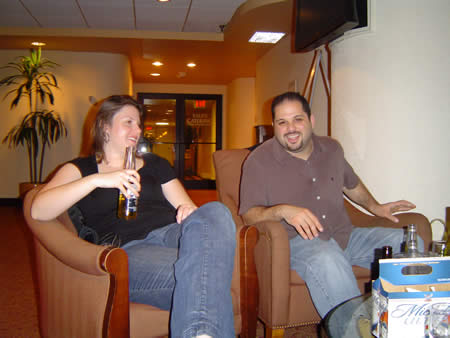 Before the event, I spoke to David Ciup while at Stephen Pierce's house and he invited Julie Castleberry to attend. I spoke to David throughout the event and met up with both he and Julie at the Network Session. The photo taken here is one where they found the crew, Susan (Mike's wife), Tom and Brett having some drinks after the event had finished.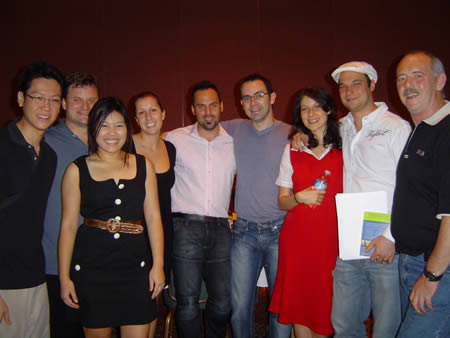 The crew were invited to the speakers dinner after the close of the event. From Left to Right.. Sern Yi, Bryan, Jennifer, Kate, Gordon, Jason, Evgania, Veit and Gary. Kate, Gordon and Jason were part of the WIS. The rest of us are Alpha Leaders.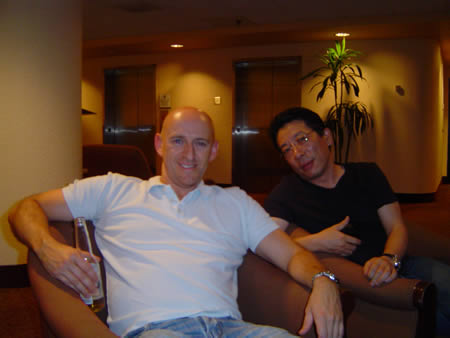 After the WIS event had come to a close and the speakers dinner had finished, Tom and Brett were more relaxed and enjoyed a couple of drinks with some of the crew. I really enjoyed it.